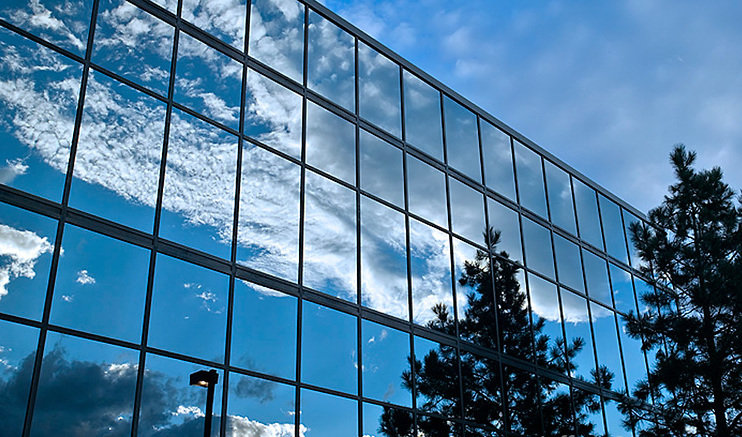 Our finely engineered glazing systems are designed to create robust yet attractive exterior envelopes for commercial buildings.Through our innovative products and expert specification guidance, we deliver aesthetically beautiful designs to reflect any architectural vision and to accommodate any structural requirements. From creating smooth, flush sightlines to accommodate high wind loads, Virtually any type of glazing system can be used with structural glass facades.
Both insulated glass units and single layer glazing can be used in non-framed glazed constructions forming facades of buildings or specific fragments thereof. For this purpose, hardened glazing with special point-shape fastenings is used. Glazing with point-shape fastenings with the help of special details – "spiders" is fastened to columns, building walls or specially equipped metal structures. Seams between the glasses are filled with special sealant.
Advantages of spider facades
Non-framed glazed structures are the perfect secondary facade: they give excellent looks to the building, significantly reduce external noise level, improve micro-climate of the building. Such a facade causes greenhouse effect and provides extra heat insulation in the wintertime, while in the summertime it causes chimney effect resulting in additional ventilation of the building.